Van Boxtel RV & Y100 Want You to Win Star Treatment to Country USA 2014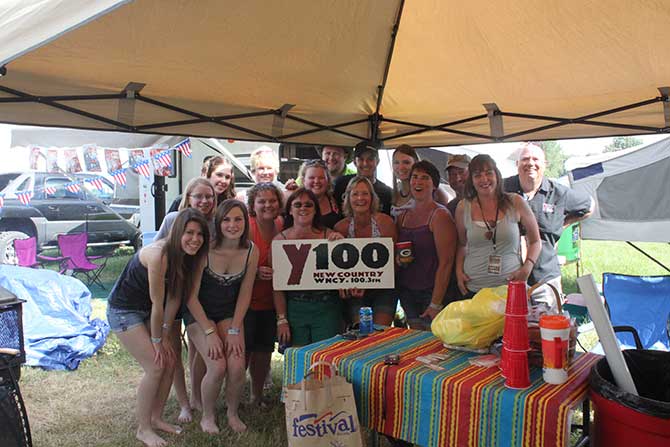 Sit Back & Enjoy The Show
With 4 friends in an air conditioned Van Boxtel RV Deluxe Travel Trailer ready for you at your campsite!
Winner receives use of a Van Boxtel RV travel trailer for 4, Country USA campsite and 4 (four) 5 day general admission tickets.
Y100 & Van Boxtel Are Making It Easy To Register
Wednesday, April 30th - Saturday, May 17th stop in at Van Boxtel RV anytime and register for your chance to win!
In Addition
Y100 is coming your way in the Van Boxtel RV on:
Saturday, May 3rd at Festival Foods in Oshkosh from 8:00am - 9:00am and Saturday, May 10th at Festival Foods in Darboy from 8:00am - 9:00am.
Y100 Live Finale
Join us at Van Boxtel RV Saturday, May 17th from 10:00am - 1:00pm. Winner will be selected at the end of the live broadcast at 1:00pm. Your friends from Y100 & Van Boxtel RV.
Photos shown for promotion design only.
Freedom, Flexibility and Fun: That's The Way to Go to Country USA!
Find your way to the Outdoors with Van Boxtel RV #1 in Wisconsin
One of the largest, most complete RV facilities in the entire Midwest!
1956 Bond Street, Just off Highway 41 North (*Exit 169)
Everything you need in the world of recreation vehicles
Over 200 new and used RV's at area's lowest prices
See complete inventory HERE
Service when you need it...in our huge Service Center
Complete parts inventories
Full-line Camping Accessories Store
RV Rentals – Motorhomes, Travel Trailers & Tent Campers

Now you can't do better than that ... Now can you!
1956 Bond Street, Off Highway 41 North (*Exit 169)
For further details, please see the full length, official contest rules.