Bear's Troop Salute
The Y100 morning show salutes troops every Monday morning.
Latest Troop Salutes
Take a look at some previews of the latest troop salutes. To see the complete details of each salute, check out Bear's Troop Salute blog.
Nominations
Bear would love to salute your soldier, marine, airman or navy/coast guard person on behalf of Y100.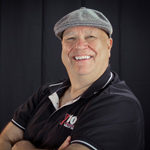 He/She does not need to be a relative. You can submit a neighbor, classmate, etc. The only requirement is that the person is on active duty or currently serving in the guard or reserves.
Simply make your nominations using the form below.