Festival Foods Tailgate Parties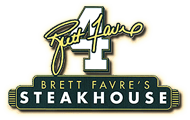 Join Y100 for the Official Packer Fan Tours - Brett Favre Steakhouse Tailgate Party and our friends from Festival Foods!
Ask Yourself ~ Do you want to spend your time having fun getting ready for the game...or grilling for everyone else? Join Y100 and Packer fans everywhere to experience the greatest tailgate party in Titletown! Enjoy unlimited Food & Beverages for ONLY $25 A Person (Children under 12 $15) *
You'll savor Festival Foods Authentic "Oktoberfest" brats, Brett Favre's Steakhouse Favre Family "Secret Recipe" Cajun Jambalaya, grilled hamburgers, salads, side dishes, cookies, and more.
And, yes, we did say unlimited beverages including beer, bloody-marys, screwdrivers, and soft drinks. Tailgate party starts 3 hours before kickoff with easy access and a short distance to the stadium.
Festival Foods is the Official Grocery and Tailgating Headquarters of the Green Bay Packers, Official Burger of Lambeau Field – Festy Burger, Official Deli Meat of Lambeau Field – Kretschmar, and Festival Foods MVP Deck sponsor. That's why Brett Favre's Steakhouse serves up the Authentic "Oktoberfest" brats. Great Stuff for not allota Money!
Live DJs keep us entertained including popular Packer songs along with special games to win Packer souvenirs. And you won't have to wait in long lines. You can Get Hot Packer Gear at our Tailgate party & inside!
Check out Brett Favre's Steakhouse Anytime ~ Casual to elegant atmosphere with a variety of specialty dishes, including the best steaks in town, pasta, seafood, hamburgers, salads, appetizers, and more. Talk to Brett Favre's Steakhouse on how they can make your event truly special and within your budget.
Whether you are a professional meeting planner or coordinating your daughter's wedding, banquets at Brett Favre's Steakhouse are a cinch. With 5 separate rooms able to accommodate groups of 20 to 320 people, we have the perfect space for your business or social event.