The Polar Plunge 2013
We are proud to be a part of a Northeast Wisconsin Winter Tradition, The Polar Plunge 2013!
The event is February 16th at Menominee Park in Oshkosh and registration is now open!
You'll be "Freezin' for a Reason" as we team up with the Special Olympics of Wisconsin to raise funds to support their athletes.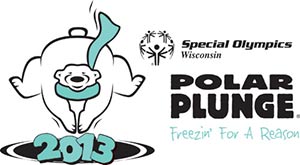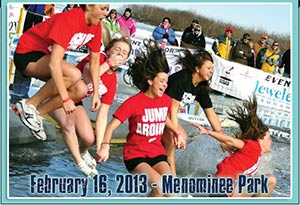 Last year 1,900 individuals participated in the Fox Valley Polar Plunge, raising more than $425,000 for Special Olympics Wisconsin.
The Polar Plunge is for everyone! Even those who prefer to keep their feet on dry land can support Special Olympics Wisconsin and be part of all the fun!
Here are some of the ways you can participate:

Take the Plunge

Too Chicken to Plunge

- Too Chicken? No problem! Register as 'Too Chicken to Plunge' and you can raise pledges, earn incentives, and stay dry!

Toss Your Boss

Toss Your Teacher

Pee Wee Plunge