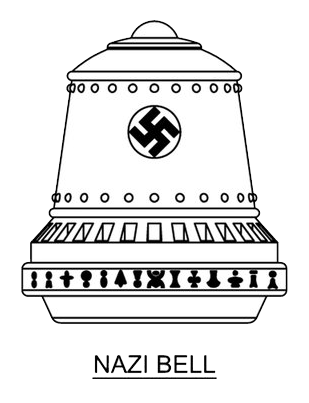 A strange title for an interesting episode that unveils the new Craft Corner intro!
We discuss the Top 10 UFO sightings of 2014 , Rick Baker tells all with a failed Steven Spielberg alien invasion movie that cost him hundreds of thousands of dollars and Congress asks SETI crazy questions about aliens .
Our Craft Corner is the interesting tale of the Nazi Bell UFO .
Our Picks of the Week are the first of the short film trilogy called NOVR ; the anthology story Man of Steel, Woman of Kleenex from the anthology Alien Sex: 19 Tales by the Masters of Science Fiction and Dark Fantasy and the short 3D animated tribute to alien horror movies called Malaise .
By Zusurs (Own work) [CC-BY-SA-3.0 (http://creativecommons.org/licenses/by-sa/3.0)], via Wikimedia Commons
-----------------------------------------------------------------------
The Alien Invasion is a part of the Galactic Netcasts Network
Check us out at http://www.galacticnetcasts.com/