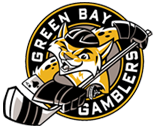 The Gamblers and Y100 want to put you On The Glass!
We'll be picking new winners for EVERY home game, in which you and three friends could be sitting so close to the action, you will smell the sweat! Your "On The Glass" package of four includes:
Tickets for front row "on the glass"
Y100 t-shirts to wear the night of the game
Bud product or soda
Coupons for a free 14 inch Pizza from

Screamin' Head Buzz
We will draw a winner for every home game AND you only have to sign up once a month! Just fill out the form below and submit, that's all there is to it!