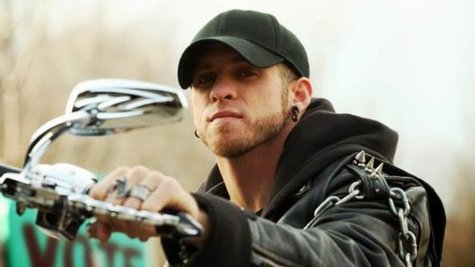 Brantley Gilbert had already made a name for himself performing throughout the southeast by the time he signed a deal with Valory Music Company and released his album, Halfway to Heaven , to a national audience in 2011. He now splits his time between Nashville and his hometown of Maysville, GA, but the decision to move to Music City didn't come easily.
Brantley says, "People would say, 'If you wanna make it, you gotta go to Nashville. Nashville's where it's at.' We were doing our own thing in Georgia, and in the southeast and we were selling out clubs and makin' a decent livin.'"
While he admits there were times he was broke playing shows on his own, Brantley confesses he wanted to control his music and the way he looked on stage.
He explains, "I was scared to death somebody'd try to slap some Wranglers and a bucket hat on me and tell me to sing somebody else's songs. So, I was a little standoffish."
Eventually, Brantley's career became so successful, he needed the expertise of Nashville's record labels and booking agencies. Brantley's new single, "Bottoms Up," is the lead single from his upcoming studio album. Brantley has a show in Pembroke Pines, FL on January 26.
Copyright 2014 ABC News Radio