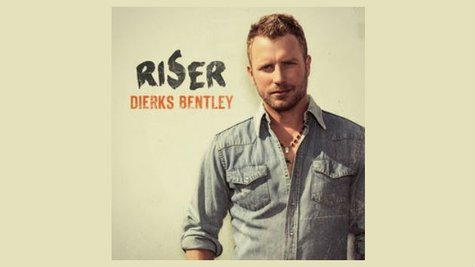 Dierks Bentley 's new album, Riser , is due out February 25, featuring a collection of songs detailing the highs and lows of his life in the last two years. When he first started making the album, Dierks was grieving the loss of his father. Then after the birth of his son, Knox , late last year, Dierks found himself in a place of "real joy and gratefulness."
He says, "Both sides of that coin are what country music has always been about, and I hope that my fans can feel how much of myself I put into this project. It's all out on the table, for sure."
Dierks credits his fans with inspiring the lighter side of the album, too. He adds, "I hope they hear their involvement in the record, because they really were the reason why I was able to get from one spot to the other and find that joy and happiness that is who I really am."
Riser features Dierks' latest single, "I Hold On." More details on the album will be revealed in the coming weeks at Dierks.com .
Copyright 2014 ABC News Radio