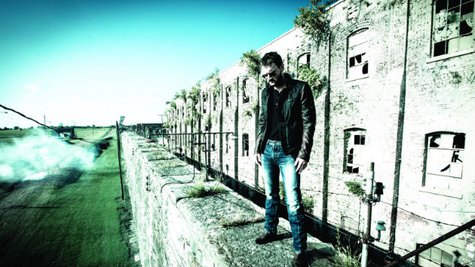 Country fans will have plenty of reasons to rejoice in 2014 with new albums expected to hit stores from Tim McGraw , Rascal Flatts , Miranda Lambert and Eric Church in this calendar year.
We spoke with Billboard Editorial Director Bill Werde [wordy] about some of these big releases. He's most excited to see how Eric Church's new album, The Outsiders , is received when it hits stores February 11.
"What's interesting about Eric Church is he's just taken a little bit of a turn and gone kind of in a much harder rock direction," Bill tells ABC News Radio. "So, if you think about Waylon Jennings or Lynyrd Skynyrd and the good sort of like southern, hard rock kind of sounds we've heard in the past, I think that's where Eric Church is really heading."
Eric broke through to country's mainstream with his platinum-selling album, Chief , but Bill thinks Eric's fans will be there no matter what musical direction he takes.
Bill explains, "He's just got a real fan base built on the backs of many, many small club tours then larger club tours. Just going out there meeting the fans and creating the kind of fan that buys albums and isn't necessarily dependent on like, do you have a hit song or not."
Of course, everyone will be waiting to hear Taylor Swift's next album, which should be out in time for Christmas 2014. She's been working hard on the new project in the midst of her RED tour. Bill bumped into Taylor after the CMA Awards in Nashville.
He says, "She was literally giddy with excitement about some of the progress she was making on her new album. I don't know that I've ever seen Taylor that excited about new music so that has me certainly very curious."
Copyright 2014 ABC News Radio