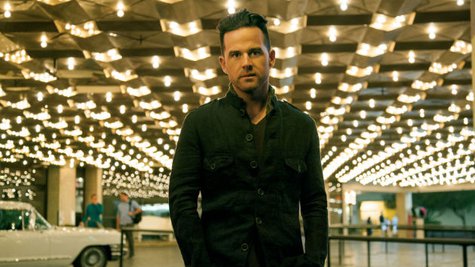 David Nail celebrated his latest #1 hit, "Whatever She's Got," at a party in Nashville Wednesday, and this time his lifelong battle with depression didn't keep him from getting in on the fun. During an interview prior to the event, David said he decided to get help shortly after his song, "Let It Rain," hit the top of the charts a few years back. He was hanging out with Chris Young at a party prior to the ACM Awards in Las Vegas, but David just wasn't happy.
He says, "I remember walking away and being so blessed to have been at this party, and all these nice things being said. I just should have been on top of the world, but for whatever reason, I couldn't physically get there. Or mentally get there either."
Making the decision to get help for his depression led to a new lease on life for David.
"I've been going to counseling for a couple years now and take a lot of really expensive medicines and made a lot of changes in my personal life," David says. "I've learned to not take life so serious and to kind of enjoy it. I've had a lot of help in doing that."
David's new outlook on life is reflected on his new album, I'm a Fire , due out next week. The second single from that project, "Kiss You Tonight," will hit the airwaves soon.
Copyright 2014 ABC News Radio