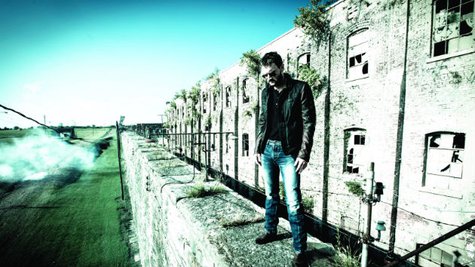 Eric Church 's new album, The Outsiders , is expected to top the country album chart when it comes out next week, but the title track and lead single proved too aggressive for country radio playlists. Eric is now climbing the singles chart with the album's second release, "Give Me Back My Hometown." All isn't lost for "The Outsiders" though. In the long run, Eric thinks that song will have a long life in his set list just like "These Boots," an album cut from 2006's Sinners Like Me that's been a live staple ever since it came out.
Eric says, "I look at "Outsiders" that way. I think 10 years from now, when people go, they name five or six songs [of mine], they're gonna name that song. Regardless of what it did commercially, it's just one of those songs."
While Eric is no stranger to number one hits on the country chart, he admits that's not his main concern when it comes to picking singles.
"I always think about, 'How is this going to play when we play it to our fans. What does this mean to their lives,'" Eric explains. "And I think that's how we've gotten here in our career."
Eric will promote The Outsiders with a performance on ABC's Jimmy Kimmel Live! Monday, February 10. He'll kick off a European tour February 24 in Dublin, Ireland.
Copyright 2014 ABC News Radio