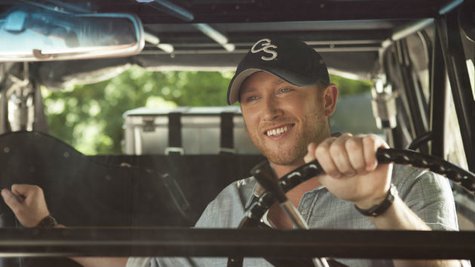 Cole Swindell has a pretty usual name, so you know he's got some fun nicknames. He went by "Cole Slaw" as a first grader back home in Georgia and some friends call him Swindell, but Cole picked up his most bizarre nickname while selling t-shirts for Luke Bryan on the road.
Cole tells ABC News Radio, "We were joking about my fan club being the 'Colealicious Coalition.' That somehow got moved to something else, and it finally just went to 'Lish.'"
Cole knows that nickname makes no sense, but he's stuck with it now that he's opening Luke's That's My Kind of Party tour.
"I think Luke thanked me in the album as 'Lish,'" Cole says. "So, it's pretty fun. It doesn't really have a meaning."
Cole's self-titled debut album hits stores February 18.
Copyright 2014 ABC News Radio