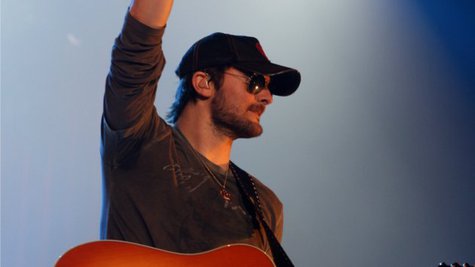 Eric Church isn't the kind of guy to hand out compliments easily, so his video endorsing Justin Moore for ACM New Artist of the Year really carries some weight. In the clip, Eric expresses surprise that Justin has never received a New Artist nod before and says, "Nobody deserves it more."
So, what prompted Eric to make the video for Justin?
He explains, "I respect anybody that is willing to work and is willing to put in the effort. Justin's been doing this a long time. You know, played the same bars and clubs that I played. I respect Justin a lot for that. I respect anybody that's going to go out and put in the effort."
Justin is nominated for ACM New Artist against Lee Brice , Brett Eldredge , Tyler Farr, Kip Moore , Kacey Musgraves and Parmalee . Voting in this round ends Tuesday. A special featuring the final three nominees will air on Great American Country on Monday, March 24. The winner will be announced during the 49th Annual ACM Awards Sunday, April 6 on CBS.
Copyright 2014 ABC News Radio