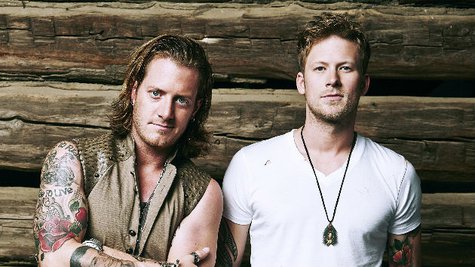 Florida Georgia Line wants to take their fans higher on their upcoming sophomore album, due out this fall. While wearing a Bob Marley t-shirt in the recording studio, FGL's Brian Kelley recently played a new song called "Sun Daze" for Rolling Stone . The lyrics include the line, "All I want to do today is wear my favorite shades and get stoned."
Brian says, "I woke up that morning and literally wrote that in my phone." His duo partner, Tyler Hubbard , adds, "We'll probably have to come up with a different word [than 'stoned'] for the radio edit."
Florida Georgia Line's sophomore album also includes new songs titled "Smile" and "Smoke." The lead single, "Dust," is already racing up the country chart.
Follow @ABCNewsRadio
Copyright 2014 ABC News Radio