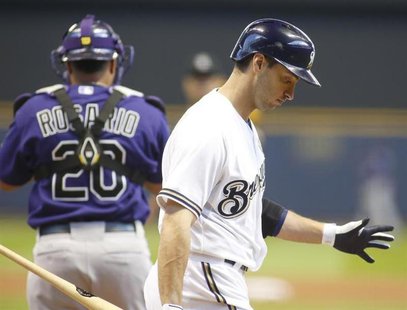 MILWAUKEE (WTAQ) - Ryan Braun had a tough night, but Milwaukee extended the league's best record with a 5-3 win over Chicago.
While warming up in the dugout, Braun accidentally hit Jean Segura in the head, ending his night early.
Team officials say Segura suffered no fracture or concussion, but did need stitches to close a gash.
In the 8th inning, Braun suffered an injury himself. Team officials say he is listed day-to-day with a strained chest muscle.
(Story courtesy of Wheeler News Service)