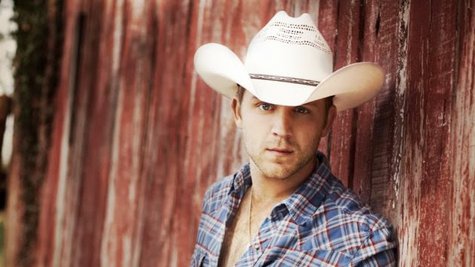 Justin Moore continues promoting his new album, Off the Beaten Path , with a Friday night concert at the Best Buy Theater in New York City's Times Square.
Says Justin, "I've heard a lot of things about that theater and that it's a great place, so we look forward to playing it for sure."
Justin expects a warm welcome in the Big Apple this time around, but he wasn't sure what to expect when he did an album launch show in New York City for his last release, Outlaws Like Me . The show took place at B.B. King's, and Justin says, "I thought, 'There ain't gonna be a soul here. Who the heck knows me here,' you know? It was sold out or close to it, and I was stunned."
So, what did Justin learn after that first big show in the big city?
"I found out there's hillbillies everywhere," he says. "It don't matter if it's Poyen, AR or New York City."
Justin's new album, Off the Beaten Path , is now in stores featuring his latest hit, "Point at You," as well as collaborations with Miranda Lambert and Charlie Daniels .
Copyright 2013 ABC News Radio