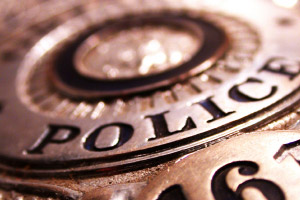 OSHKOSH, WI (WTAQ) - A five year veteran Oshkosh Police officer was hospitalized Wednesday after being smashed in the head with a drinking glass by a 19-year-old man.
The officer was following up on the man regarding a stolen vehicle complaint and felony fleeing.
The man ran out the door and a struggle ensued.
The suspect hit the officer with a drinking glass causing a deep cut to the officer's face and neck.
Officer Joe Nichols says the suspect also tried to remove the
officer's gun from his holster but responding officers arrived just in time to use a stun gun on the suspect. The man was arrested for substantial battery, attacking a police officer, felony reckless endangering safety and attempting to disarm an officer.
The officer received treatment at Theda Clark Medical Center in Neenah where he received stitches for the laceration to his face and neck.