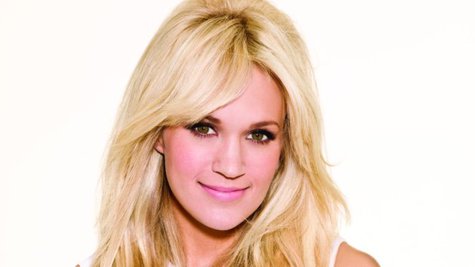 Carrie Underwood wrapped up her massive Blown Away tour earlier this year, and now she's extremely busy yet again preparing for her role in NBC's The Sound of Music . The three-hour production airs live this December featuring Carrie in the lead role of Maria von Trapp . Intense rehearsals just started in New York City, but Carrie has been preparing for this gig for a few months now.
Looking forward, Carrie says, "We'll be doing stuff every single day. It's gonna be very time-consuming and challenging, but it's gonna be very worth it, too. I definitely believe that."
While Carrie has done a little acting in the past few years, she's never carried a big three-hour production like this one before. That's why she's working so hard to get it right.
"I gotta learn lines," Carrie says. "I gotta learn staging. I gotta know when I'm changing my costume. I'm gonna have to learn some dance steps here and there. That one's a whole different animal."
Carrie recently got a big nod of approval from Julie Andrews , who played Maria in the iconic 1965 film version of The Sound of Music .
Speaking about Carrie's casting as Maria, Julie tells BroadwayWorld.com , "I think she's great. It's going to be the original show, I believe, and I think after 40 or 50 years it's probably time somebody else had a crack at it."
NBC's The Sound of Music airs December 5 on NBC.
Copyright 2013 ABC News Radio