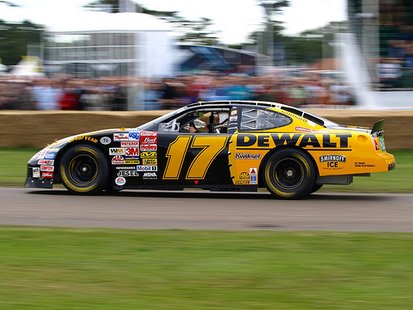 KANSAS CITY, KS (WTAQ) - Matt Kenseth of Cambridge will start in the Number 7 spot Sunday in the fourth of 10 races in NASCAR's Chase for the Sprint Cup.
Kenseth turned in a lap at 185.893 miles an hour late Friday, to qualify for the Hollywood Casino 400 at Kansas City Kansas.
It puts him in a decent position, as he tries to maintain his lead in the Chase and win his second title in NASCAR's top circuit since 2003.
Kenseth is in first place in the Chase standings by 4 points over Jimmie Johnson and 12 over Kyle Busch.
Paul Menard of Eau Claire will start 8th, Beloit-born Danica Patrick 29th, and Travis Kvapil of Janesville 36th.
Kevin Harvick won his first pole since 2006.