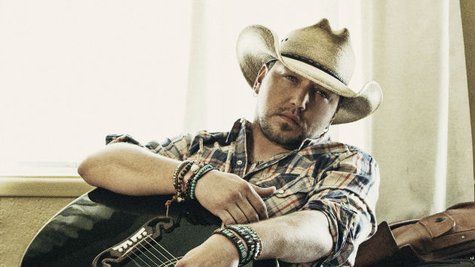 Jason Aldean is up for a few CMA Awards Wednesday night, but he's got his eye on the top prize -- Entertainer of the Year. After the success of his Night Train tour and album this year, Jason feels he has a real shot at taking that trophy home.
"Any time you're in that category and have a shot at that one is pretty special," Jason says. "That's one that's kind of, to this point in my career, has kind of eluded us so far. So, if there was one I would like to get before my career is done, it'd be that one."
Even if he walks away empty-handed, Jason knows he'll have a good time with his fellow country stars at some of the after-parties.
He says, "CMAs obviously are a big one for us here in Nashville. It's kind of the last big party of the year for everybody."
Jason will perform on the 47th Annual CMA Awards Wednesday night at 8 ET on ABC. He's also opening up about his recent split from his wife, Jessica , on the ABC special In the Spotlight with Robin Roberts , airing Tuesday night at 10 ET.
Copyright 2013 ABC News Radio