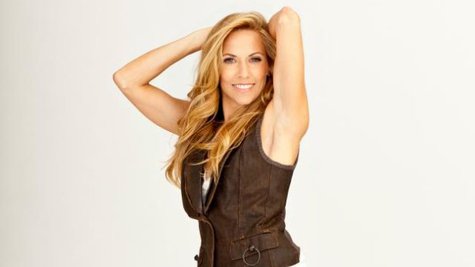 Sheryl Crow makes the move into country music with her new album, Feels Like Home , due out September 10. The project features her debut country single, "Easy," and Sheryl co-wrote another song on the project with Brad Paisley .
Sheryl was inspired to make Feels Like Home after moving to Nashville a few years ago. Writing and performing with musicians around town gave Sheryl a big creative shot in the arm.
She says, "It wasn't until I moved here that I realized what an amazing community it is. It's the thing I've been missing my whole career, the feeling of being able to sit around with a guitar and have people know each other's songs and know songs from people who've influenced all of us."
Here's the Feels Like Home track listing:
"Shotgun"
"Easy"
"Give It to Me"
"Drinking"
"Callin' Me When I'm Lonely"
"Waterproof Mascara"
"Crazy Ain't Original"
"Nobody's Business"
"Homesick"
"Homecoming Queen"
"Best of Times"
"Stay at Home Mother"
Copyright 2013 ABC News Radio