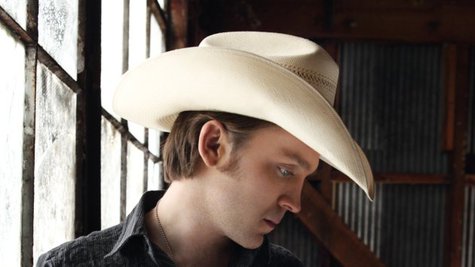 Justin Moore has given a big tip of the hat to country's traditional side on his first two albums, and there will be some of those moments on his upcoming third album, Off the Beaten Path , due out in the coming months; but he promises that won't be all fans will hear.
He says, "There's gonna be a lot of this new album that people go, 'Oh, that's Justin. It's what he does.' But there's gonna be quite a few songs on this album that, I think, will surprise some people as well, which I'm excited about."
Justin adds, "It's the most diverse album we've done yet."
Fans can hear a little bit of that new direction on the album's lead single, "Point at You."
"It sounds like something we've put out," Jason explains, "but the subject matter is a love song."
In other Justin news, he met up with his friend and label mate Brantley Gilbert Saturday in Cincinnati for an afternoon practice with the Cincinnati Reds at the Great American Ball Park. Justin called on his college baseball background to hold his own during the practice.
Copyright 2013 ABC News Radio