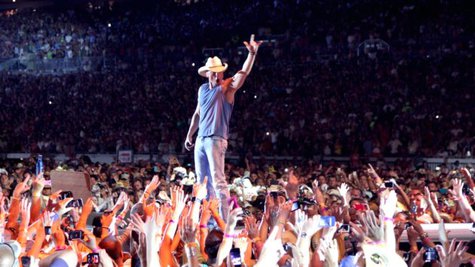 Rum is never in short supply at a Kenny Chesney concert, and now Kenny is launching his own premium rum, Blue Chair Bay. Kenny worked for years to perfect the libation, teaming up with master blender Mike Booth in Barbados to get it just right.
Though he's been approached about creating his own rum for years now, Kenny wouldn't put his name on anything until it was just right. He says, "Rum is what I drink, and I always told myself: if I was going to do this, I wanted to create something I could be really proud of! Not just take a check and a piece of a company, but make the rum I truly wanted to drink."
Kenny now feels like he's got the perfect blend to present to the rum-drinking public, and Blue Chair Bay will go on sale in May. Fans can keep an eye on BlueChairBay.com for any developments.
Copyright 2013 ABC News Radio