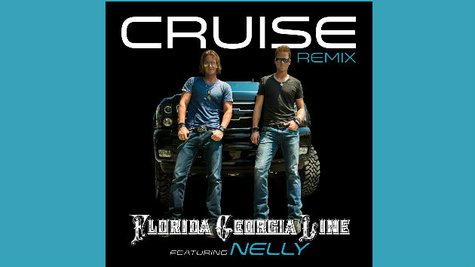 It's official. Florida Georgia Line 's remix of "Cruise" featuring Nell will be available to fans on April 2. The duo's debut hit caught the ear of the Grammy-winning Hip Hop star, and Nelly actually put a clip of the remix at the end of his video for "Hey Porsche."
"When we caught wind that Nelly was a fan of 'Cruise,' we were floored," says Florida Georgia Line's Brian Kelley . "We've been fans of his music for years and thought it would be cool to team up on a remix."
Brian's duo partner, Tyler Hubbard adds, "Nelly really brought a fresh, unique sound to 'Cruise' and we're super excited for our fans to hear!"
"Cruise" has been certified double platinum, and Florida Georgia Line's follow up single, "Get Your Shine On" has already sold 500,000 downloads.
Copyright 2013 ABC News Radio