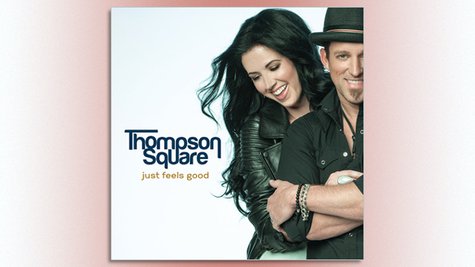 Thompson Square 's career is in a sweet spot right now, which is why they named their upcoming sophomore album Just Feels Good . The same can be said for the married duo's experiences on Luke Bryan 's Dirt Road Diaries tour too. They're on that trek all year long with tour mates Florida Georgia Line , and the chemistry between the performers that the fans see on stage isn't just an act. It turns out they've all become fast friends in the last few months
Thompson Square's Keifer Thompson tells ABC News Radio, "It's not like, 'You're the opener. I'll see you on stage, and we'll act like we're best buddies. And then get the heck off my stage. Don't come in. Don't even think about coming and drinking my alcohol.' That sort of thing, it's not like that at all."
Keifer's wife and duo partner Shawna Thompson adds that they've been hanging out and partying with the Florida Georgia Line guys quite a bit. She's also grateful to Luke, who allows them the tools they need to put on the best show possible for the fans.
Says Shawna, "Luke has just been so sweet and let us use all of the stage, all of his lights. 'Whatever you need, use it.' Just good people. Just good people to be out there with."
Thompson Square has been performing new music on this tour, including their latest single, "If I Didn't Have You." Their sophomore album, Just Feels Good , is out this Tuesday.
Copyright 2013 ABC News Radio