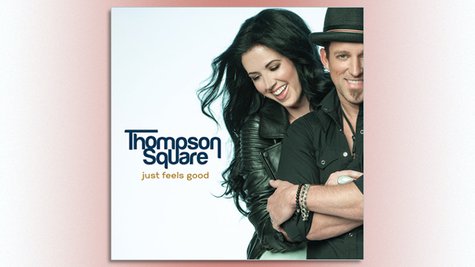 Thompson Square 's sophomore album, Just Feels Good , comes out March 26, but fans who catch the duo on Luke Bryan 's Dirt Road Diaries tour before then will get to hear a few new tracks from the album including the title cut.
Thompson Square's Shawna Thompson tells ABC News Radio, "We've been doing like three of the new songs, and people have been accepting' 'em, and it feels really good."
Shawna's duo partner and husband Keifer Thompson adds, "Get out there and you do 'Just Feels Good,"' and right off the get, man, everyone's got their hands in the air, and it's like, 'What is happening?'"
That good-time vibe runs throughout Thompson Square's new album too.
Keifer says, "We just wanted to have a fun song, a fun album that after you get done with it, you go, 'How do you feel?' 'Well, I feel good. I feel good about that album.' Hopefully that's what it does."
The lead single from Just Feels Good , "If I Didn't Have You" is now climbing the charts.
Copyright 2013 ABC News Radio