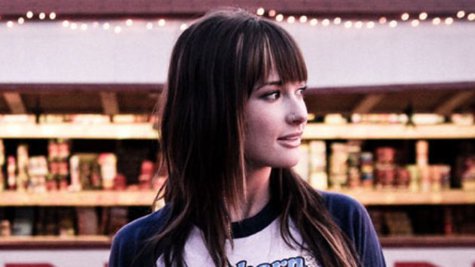 Kacey Musgraves hasn't even released her debut album yet, and she's already landed a coveted spot on Kenny Chesney 's No Shoes Nation tour, launching Saturday at Raymond James Stadium in Tampa, FL. Kacey has a top 10 hit now with "Merry Go Round," but Kenny picked her for his tour months ago. So, how did Kacey land the gig?
She tells ABC News Radio, "Well, he heard my music. I guess his manager had played him some songs, and he maybe heard 'Merry Go Round' and liked it enough to ask me to come along."
Up until now, Kacey has played smaller venues like the theaters on Little Big Town 's Tornado tour this year. Playing for a stadium full of country fans will be quite an adjustment.
Says Kacey, "I've never played stadiums before. It's gonna be just like a huge learning curve and just something I'll probably never forget. It's crazy."
Kacey's music is more stripped down and introspective than many of Kenny's big hits, and she hopes her music will translate for his crowd. While Kacey has immense respect for Kenny as a musician and entertainer, she says, "I'm just hoping his fans and his crowd will recognize that I'm coming from maybe a different perspective, but that hopefully they can appreciate and maybe connect with me on some sort of level."
Kacey's highly-anticipated debut album, Same Trailer Different Park , is due out next Tuesday, March 19.
Copyright 2013 ABC News Radio