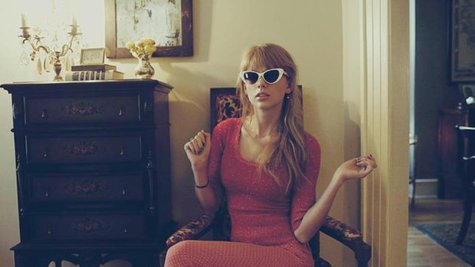 While recycling newspapers near her home in south Nashville this past weekend, Kylee Francescan [fran-CESS-can] stumbled over a find in a dumpster that could break hearts the world over: hundreds of fan letters addressed to Taylor Swift , many of them unopened.
"I didn't know if they were stolen, discarded. So I threw them in a box. And I'm like, 'Somebody needs to let Taylor know.'"
Apparently, letters addressed to the star frequently show up at an address on Main Street in Hendersonville, Tennessee -- a P.O. box in a strip mall -- where a rep for the star frequently pick up the caches of correspondence. It's not known why these particular letters wound up in the dumpster, but Paula Erickson , a rep for the star, says she wants to get to the bottom of it.
Erickson issued a statement saying, "Taylor gets thousands of fan letters every day and they are delivered to her management office. After the letters are opened and read, they are recycled. The only explanation for any letters being unopened would be that a small batch of mail that was supposed to be delivered to Taylor was accidentally put with letters headed for the recycling center."
Francescan says she wants the letters returned to the singer so they can be "responded to properly."
Copyright 2013 ABC News Radio