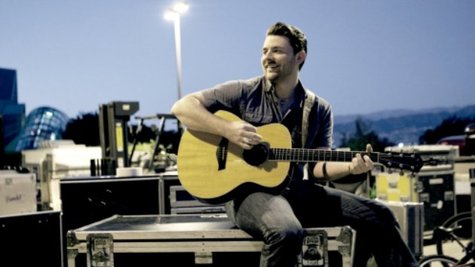 Chris Young is one of country music's top stars, so it's hard to imagine him getting really excited to meet any other country artist at this point. For Chris, the top songwriters in Nashville are the real superstars. That's why he was so excited to work with his co-writers on his new single, "I Can Take It from There."
He says, "I've always wanted to write with 'em, and one of 'em being Rhett Akins , who I've known Rhett forever. It was exciting just to get in the room with him and hang out, him and Ben Hayslip ."
Once they finished writing the song, Chris added it to his set list almost immediately. He knew he had something good judging from the fans' reaction.
Chris says, "That's one of the things that I've kind of kept as a hallmark of when I love something, just listening to it recorded, and then when it also works live, that's a really, really good sign."
"I Can Take It from There" is the latest single from Chris's current album, Neon .
Copyright 2013 ABC News Radio