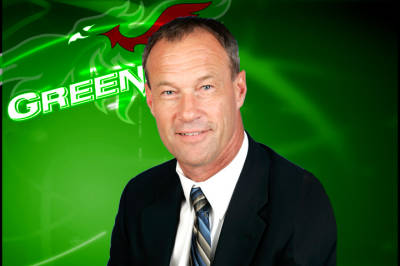 GREEN BAY, WI (WTAQ) - UW Green Bay Athletics Director Ken Bothof has resigned after 11 years leading the Phoenix athletic department to take the same job at Northern Kentucky University.
Bothof accepted a Northern Kentucky job after being one of three finalists interviewed for the job on Tuesday.
The school located just south of Cincinnati, Ohio, has an enrollment approximately twice the size of Green Bay and will enter just it's second year of Division 1 athletics.
In a statement released by the Athletic Department, Bothof said, "I would like to thank Bruce Shepard for giving me the opportunity and Chancellor Tom Harden for his support over the past three years. I would also like to thank the many talented administrators, coaches and student athletes I was able to work with."
Harden said, "I appreciate the contribution Ken Bothof has made during his 11 years at Green Bay. The Kress Events Center is the most prominent example."
Harden also mentioned the success enjoyed across a range of sports under Bothof's leadership.
Most notably, the the run of the women's basketball program with multiple NCAA appearances and a run of 15 straight Horizon League titles.
Bothof hired Matt Bollant and then rehired Kevin Borseth two years ago, Harden also cited the university has fielded a competitive men's basketball team and gained first ever NCAA bids in volleyball, softball and men's tennis along with conference domination in womens swimming and diving under Bothof's watch.
Harden expects to appoint an interim athletic director within a week and set the timetable for organizing a search committee to find a successor.