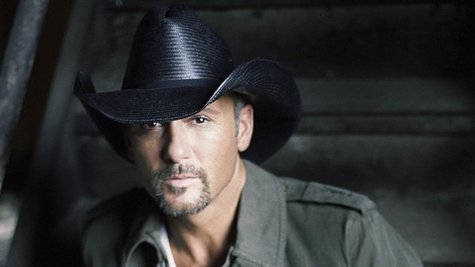 Tim McGraw is one of country music's fittest stars, but he wouldn't have the eight-pack abs he flaunts in the new issue of People if he hadn't quit drinking a few years ago. Tim didn't put down the bottle just to cut calories though.
"I drank a lot from my point of view and I needed to stop," Tim tells People . "I felt quitting was something I needed to do. I didn't feel I had any moral high ground with my kids in the long run."
Tim's current workout routine includes basketball, and People has shirtless pictures of Tim playing the game in their new issue, on stands Friday. Tim's new album, Two Lanes of Freedom , is due out this Tuesday featuring his latest hit, "One of Those Nights."
Copyright 2013 ABC News Radio