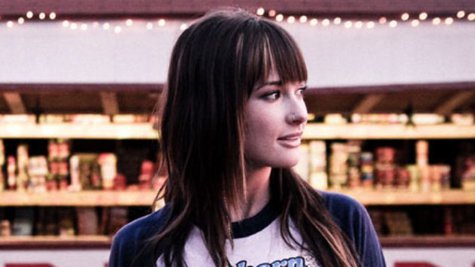 Country newcomer Kacey Musgraves is climbing the charts with her straightforward debut single, "Merry Go Round," and now she's set to release her full-length album, Same Trailer Different Park , on March 19. Kacey wrote or co-wrote every song on the project in the same, direct style of "Merry Go Round."
"That's my favorite kind of music...simple and sparse," Kacey tells ABC News Radio. "I, over the years have learned how to hone in on saying things more simply because, I mean, you just don't need to get all poetic and complicated and put things over people's heads."
While Kacey likes to be as literal as possible in her lyrics, that style of writing isn't as easy to pull off as it may seem.
She says, "It did take a little while to learn how to do that. That's the hardest thing to write. It's weird. You know, it sounds like the most simple thing, but that's the hardest thing to write."
Kacey will perform songs from Same Trailer Different Park on the road with Little Big Town and Kenny Chesney in the coming months. Check out KaceyMusgraves.com to see where she's performing next.
Copyright 2013 ABC News Radio