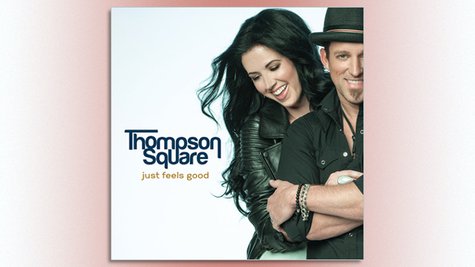 Thompson Square has a lot to be happy about on their sophomore album, Just Feels Good , hitting stores in March. The reigning ACM and CMA Duo of the Year are on the road with Luke Bryan 's sold-out Dirt Road Diaries tour all year long, and all that success influenced their new music.
"There are a lot of fun, upbeat songs on this new album. It's very diverse and kind of all over the map," Keifer says. "The songs on the album are autobiographical and tell the story of our journey over the last few years -- an incredible journey that I am still trying to wrap my head around."
The duo's Keifer and Shawna Thompson co-wrote five of the album's 13 songs, and Keifer contributed to an additional song called "That's So Me and You."
Just Feels Good lands in stores March 26 featuring Thompson Square's latest hit, "If I Didn't Have You."
Copyright 2013 ABC News Radio