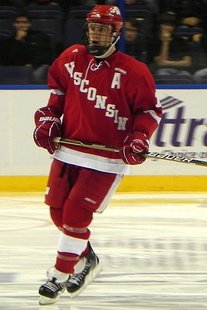 GRAND FORKS, ND (WTAQ) - Despite a 3-0 loss at North Dakota, the Wisconsin women's hockey team holds on to second place in the WCHA.
The loss ends a 12-game Badger winning streak against North Dakota.
U.S. Olympian Jocelyne Lamoureaux scored two goals in the final 3 minutes to put the game out of reach, but it was a score in the 1st period which provided the winning margin.
North Dakota outshot the Badgers at Ralph Engelstad Arena in Grand Forks, 30-19.
Wisconsin's record falls to 14-7-2, including 10-7-2 in conference play.