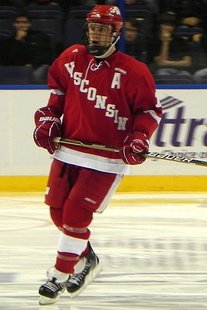 MADISON, WI (WTAQ) - Goalie Joel Rumpel blanked Miami of Ohio as the Wisconsin men's hockey team won its 7th game in a row, 1-0, Friday night.
Rumpel stopped 26 shots. Joseph LaBatte scored the only goal of the game for the Badgers in the 3rd period.
Wisconsin is unbeaten in its last 11 games and has never lost to Miami.
The Badgers record improves to 9-7-5, while the 8th-ranked Redhawks lost their 4th consecutive game this season.
The two teams wrap up the weekend series Saturday night at the Kohl Center in Madison.