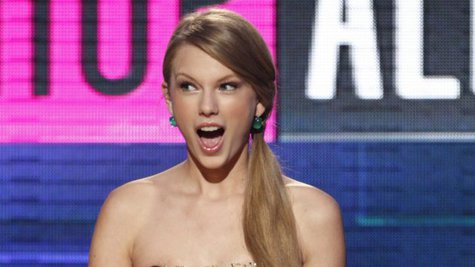 Many Taylor Swift fans have posted covers of her songs online, but we bet she never expected actor Samuel L. Jackson to take a crack at one of her tunes...with hilarious results.
During a visit to London's Capital FM radio, the star of Pulp Fiction , Django Unchained and Snakes on a Plane was asked by a listener to record a version of Taylor's hit "We Are Never Ever Getting Back Together" in order to send a clear message to her boyfriend that they were done for good. Jackson was game, reciting the lyrics to the song in his trademark angry, menacing manner.
"You go talk to your dumb-ass friends, talk to my friends, talk to me," growls Jackson. "But we are never , ever, ever getting back together, you lying, cheating piece of bleep ."
Instead of being offended, Taylor is delighted with Jackson's version. She tweeted a link to it , and added the words "Samuel L. Jackson. YES."
Copyright 2013 ABC News Radio