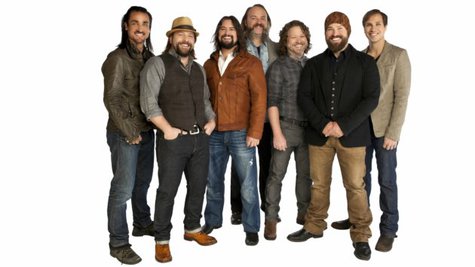 Zac Brown Band is headed to Australia for a run of shows with pop star Jason Mraz in March. The trek kicks off March 23 in Perth and continues through March 30 with stops in Melbourne and Sydney also on tap.
This new round of Down Under dates lines up with lead singer Zac Brown's plans to do more international concerts with acts from outside the country genre.
"We're southern and we're definitely country and have country songs and things, but that's not all that we do," Zac told ABC News Radio last month, "and it's exciting to get to go out and to push those boundaries with an audience and really put us in front of a brand-new audience."
The band looks forward to gaining new fans in Australia this spring and hopefully across the U.K. as 2013 goes on.
Zac said, "A few people may know who we are over there, but it's like a brand-new slate. It's like winning, you know, everybody over again, and that's exciting to us."

Zac Brown Band Australian Tour Dates with Jason Mraz:
3/23 -- Perth, West Coast Blue N Roots Festival
3/24 -- Melbourne, Sidney Meyer Music Bowl
3/26 -- Sydney, Entertainment Centre
3/28 -- Byron Bay, Bluesfest
3/30 -- Deniliquin, Deni Blues & Roots Festival
Copyright 2013 ABC News Radio