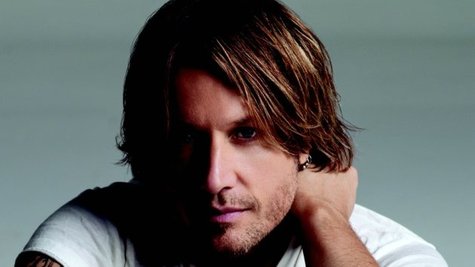 Keith Urban has listened to hundreds of singers audition for American Idol as one of the show's new judges, but it takes more than just a good voice to really get Keith's attention. The singer has to appeal to Keith's heart as well as his ears.
Describing what makes an Idol hopeful stand out, Keith says, "At the end of the day, there's just like a connection -- a sort of humanity connection that there's -- I can feel all of those humanity issues, you know. The vulnerability and the insecurities and the damage and the confidence and the dreams and the hopes -- all that stuff just come through."
Sometimes the emotional quality of a singer's voice will overcome any lack of technical vocal skill.
"If the communication of it is so strong and clear, I'm not even paying attention to whether it's in tune or not or anything," Keith explains. "It's just like total believability.
American Idol has a history of featuring really bizarre contestants during the audition phase, and Keith promises this year is no different.
"Maybe they look completely weirdo," Keith says of those oddball contestants. "Maybe we can't even tell if they're male or female but there's something about them that's so incredibly compelling and one of us will fight for that person and then maybe two of us will and they'll make it through."
Keith and his fellow judges -- Mariah Carey , Nicki Minaj and Randy Jackson -- have taken their job of choosing which Idol hopefuls advance in the competition very seriously. Once the season begins, the contestants' fates rest in the hands of the viewers.
Says Keith, "In the end, they're gonna vote and choose who's the winner. But hopefully we've put all the right people through to get that shot for the people to vote for them."
American Idol 's 12th season premieres Wednesday night at 8 Eastern time on Fox.
Copyright 2013 ABC News Radio