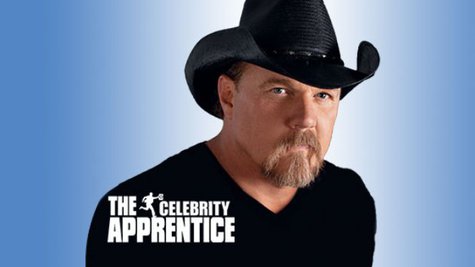 Trace Adkins was set against returning for NBC's All-Star Celebrity Apprentice season this year until his house burned down in June 2011. The local Red Cross chapter showed up immediately to take care of his family after the fire, and that convinced Trace to go back to the reality show to try to raise money and awareness for the charitable organization.
Trace was the runner-up to Piers Morgan on The Celebrity Apprentice in 2008. According to Entertainment Weekly , Trace refers to his first go-round on show as "one of the most stressful periods of my adult life" during a press junket for the new season. That's saying a lot, considering Trace was shot by his ex-wife in 1994.
Adkins says, "The only reason that I would do a reality television show is because this one at least has a shred of nobility because of the charitable aspect of it. That's the only reason that I even considered coming and doing something like this."
He goes on to say The Celebrity Apprentice puts him in situations with people he wouldn't normally tolerate, but he adds that working on this season was a "great experience." His fellow All-Star competitor Omarosa called Trace a "game changer" who "changes The Apprentice as we know it."
The new season of All-Star Celebrity Apprentice premieres March 3 on NBC.
Copyright 2013 ABC News Radio