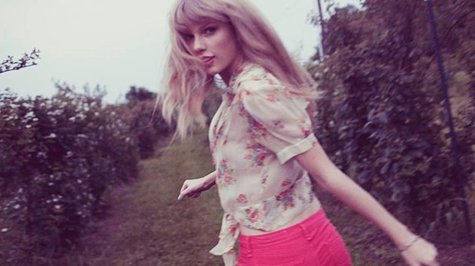 In 2012, Taylor Swift gave her fans a new album, Red . In 2013, she'll take those songs on the road. The Red tour kicks off with a two-night stand in Omaha, Nebraska on March 13 and 14.
Taylor says she's psyched about bringing her new music, and her new concepts for a stage production, to the fans. "I really love the idea of touring on this record and creating," she tells ABC News Radio. "You know how I love to create dramatic situations and scenarios and storylines playing out onstage."
But Taylor says no matter what tricks she has up her sleeve as far as costumes and staging go, the music that she'll be performing is always the most important thing about any tour.
"I think for me, it's really all about picking the songs that the fans like the most. So, I really can't wait," she tells ABC News Radio.
It seems the fans can't wait either. When tickets for the tour first went on sale in November, all the dates sold out in minutes, and more were then added, including additional shows in Los Angeles, Toronto and Foxborough, Massachusetts. The North American leg of the lengthy tour is currently scheduled to run through September. Taylor tweeted on New Year's Eve, "Can't. even. verbalize. how stoked I am for 2013!"
Grammy-nominated British singer/songwriter Ed Sheeran will open all dates for Taylor. The two perform a duet on Red titled "Everything Has Changed."
Copyright 2013 ABC News Radio