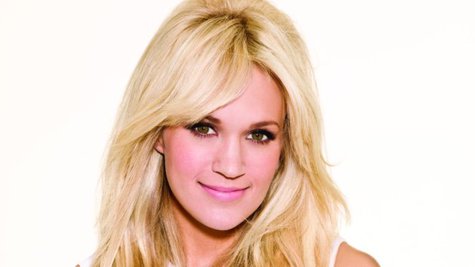 Carrie Underwood took the American Idol crown in 2005, but she still watches the show that made her famous every week. She's only missed one episode so far this season, and Carrie is a big fan of the dynamic on the judges panel between Keith Urban , Mariah Carey , Nicki Minaj and Randy Jackson .
Carrie recently talked with Keith about his judging gig. She says, "I think he's just having a great time. He's just kind of excited to do something really different. I mean, obviously not many people get to do something like that."
As for the feisty personas of some of the judges on the panel, Carrie says with a laugh, "I think there's an interesting balance that's going on on the judges panel, but it makes it interesting."
American Idol 's Hollywood week continues Wednesday night on Fox.
In other Carrie news, artifacts from her Blown Away tour are going on display at the Country Music Hall of Fame and Museum in Nashville. The exhibition starts June 5 and runs through November 10 featuring costumes, instruments, microphones and set pieces from the trek.
Carrie relaunches the Blown Away tour February 13 with the final show set for May 23.
Copyright 2013 ABC News Radio