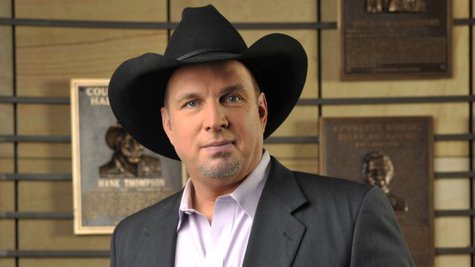 Garth Brooks is returning to the road next year for a world tour, and you can bet there won't be anything low-key about it.
Garth tells ABC News Radio, "The goal for this new tour is to make everything else we've done look small."
While Garth promises eye-popping stage production to go along with his record-setting catalog of hits, he also plans to control ticket prices for the fans.
"I want all the aspects of touring and everything to be better for the customer," he says. "I want it to be, you know, a show that is competitive with our old shows and competitive with everybody else out there."
Garth still isn't revealing whether this new tour will be accompanied by a studio album of new music, but he's got some ideas about where he fits into today's country music format, which includes shades of everything from rock to rap.
"I think the worst mistake that I could make if we do deliver new music is to try to chase something that I'm not," Garth says of making new music. "There is a new generation out there in country music, but I think my job is just to be me."
Garth is currently sitting at #1 on the Billboard 200 Albums chart with his latest release, the Walmart-only box set Blame It All on My Roots . The multi-disc project features Garth's versions of hits by everyone from Stevie Wonder and Simon & Garfunkel to George Jones and Hank Williams . In the end, Garth hopes his versions of classics like "Superstition" and "Mrs. Robinson" simply do justice to the songs.
He says, "It was a labor of love, and it was a lot more work than I thought it was gonna be, but it was also a lot more fun than I could ever imagine."
Copyright 2013 ABC News Radio