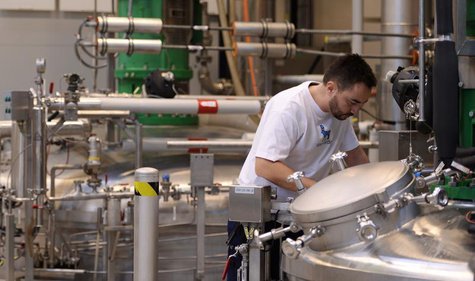 COPENHAGEN (Reuters) - Novo Nordisk received European Union marketing authorization for its hemophilia drug NovoEight on November 13 2013, the Danish pharmaceutical company said on Monday.
The world's biggest insulin producer confirmed that the European Medicines Agency (EMA) approved its marketing application after it had received a recommendation from the Committee for Medicinal Products for Human Use on September 20.
The approval appeared from EMA's assessment report for NovoEight, which was published on Monday.
The total market for the class of hemophilia drugs NovoEight belongs to, factor 8, is worth between 35 billion and 40 billion Danish crowns ($6.44-7.36 billion), Novo said in September. The company said it expected to launch the drug in Europe early next year.
NovoEight has also been filed for marketing authorization in the United States, Japan, Australia and Switzerland.
($1 = 5.4375 Danish crowns)
(Reporting by Stine Jacobsen, additional reporting by Teis Jensen; editing by David Evans)