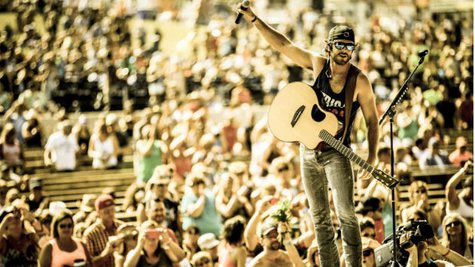 When Thomas Rhett plays his headlining club shows, he knows he's got to include plenty of uptempo party songs to appease the young crowd. That's why he's following up his #1 hit, "It Goes Like This," with another uptempo song, "Get Me Some of That."
Thomas says, "I play a bunch of songs that are very highly aimed at girls. It just seems kinda like when I go play a club, that's just what people want to hear."
But as a songwriter, Thomas feels it's important to continue country music's storytelling tradition. That's why he takes some time out during the show to play more introspective songs, like "Beer with Jesus." Surprisingly enough, the young crowds don't make a mass exodus for the bar or the bathroom when Thomas slows things down.
"You see that these kids that are very party-aimed are just all of the sudden, it's like, they stop and they're listening," Thomas explains.
To see where Thomas is playing next, head over to ThomasRhett.com .
Copyright 2013 ABC News Radio