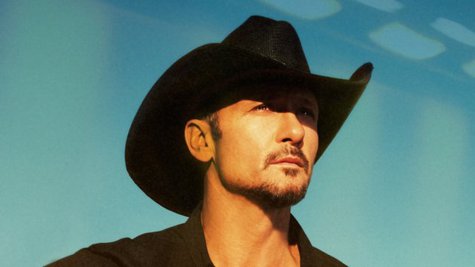 Being a big country star is one of those dream jobs almost anyone would love to have, but most of those famous singers had to pay their dues before they made it big. This Labor Day weekend, a few of country's hottest stars reflect on their days of clocking in and clocking out, just like the rest of us.
Tim McGraw says the worst job he ever had was picking tomatoes back in Louisiana, because it was "pretty nasty." As for his most dangerous gig, Tim says, "Pulling coffee weeds in rice fields is not a good job either, especially with water moccasins in the river."
Billy Currington made ends meet roofing houses back home in Georgia before getting a job at a pawn shop in Nashville. He also spent a few years pouring concrete. Since Billy prefers to go barefoot all the time, did he ever go without shoes working with the cement? "They wouldn't let me. Nope," Billy says. "They gave me a pair a steel-toe boots and said, 'This is a requirement and a hard hat.' But I did try."
He adds with a laugh, "Yes, I got in trouble about it a couple times."
Easton Corbin had a job working at Ace Hardware in Florida before launching his country music career. The experience taught him customer service skills he says he still uses when meeting his fans for the first time at concerts.
Easton tells ABC News Radio, "I think working in a public environment like that, you know, you learn to kind of deal with people out there, 'cause you run across all kind of people. And so, I think that gives you a little experience in how to deal with the public."
Copyright 2013 ABC News Radio