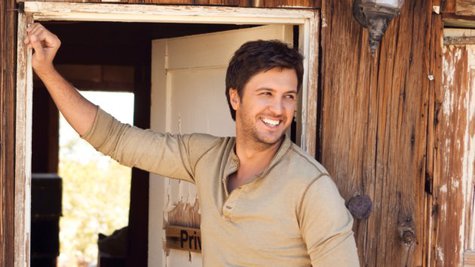 Luke Bryan is spending a second straight week at #1 on the Billboard 200 album chart with Crash My Party . That means Luke's music will be likely be blaring at cookouts and on boats across the country this Labor Day weekend, and it turns out that Luke made Crash My Party especially for those kinds of carefree events.
He says, "When the fans are listening to the album, I want them to be smiling and getting ready to hear me do them live and be out on the lake jamming to 'em."
When those fans do come to see Luke perform live, they often tell him how his music has gotten them through rough times, like the death of a loved one, or troubles in their love lives.
Says Luke, "I just want my fans to live with it and enjoy it and enjoy each track as how it pertains to their life and what they're dealing with and what they're not dealing with."
In fact, Luke says that knowing his songs are helping his listeners make sense of their lives is as big a validation as scoring a #1 album.
"The main thing is just get out there and live with it and enjoy it and let them understand that, hey, they've got a voice, and I'm the voice," Luke says, "and, hey, I've been there with them and still there with them in a lot of ways."
Luke will get up close and personal fans with his acoustic show at the House of Blues in Dallas, coming up September 11.
Copyright 2013 ABC News Radio