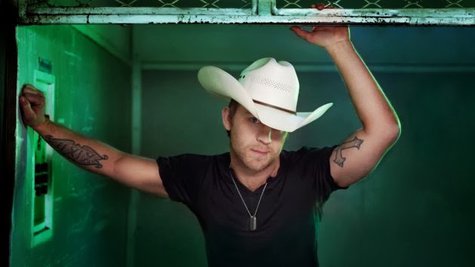 Justin Moore 's bus doesn't point towards Nashville when he's ready to go home. Instead, he's moved his family back home to the same area of Little Rock, Arkansas where he grew up. After he finishes his concerts on Saturday night, Justin tries to head back home to spend Sundays with his family.
He tells ABC News Radio, "As cheesy as it sounds, I get off the road generally every Sunday morning. I walk in my house. I get ready for church, get my girls ready for church and we go down to church where I grew up."
Living among his hometown people helps Justin keeps his head on straight, now that he's a country star.
"They could care less what I do for a living," Justin explains. And that relative anonymity suits Justin just fine, even though he's become a regular on the country chart.
"I didn't get into this business to be a star or be on TV and all that stuff," he explains. "I really do feel most comfortable away from all this stuff. Contrary to what my wife will tell you, I really don't like being the center of attention."
Though Justin claims he'd be happy just playing his music in a local Moose Lodge, he's headlining his own concert tours across the country. His next tour stop is Owensboro, KY on Saturday night. Justin's latest single, "Point at You," is the lead release from his upcoming album, Off the Beaten Path , due out September 17.
Copyright 2013 ABC News Radio