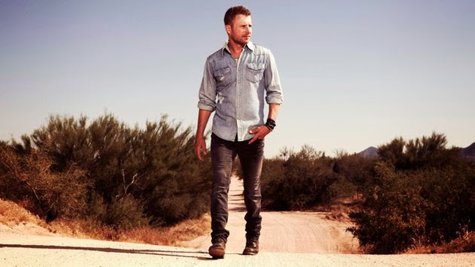 Dierks Bentley took to Twitter to answer fans' questions Tuesday, and quite a few of them wanted to know how Dierks is preparing for the impending arrival of his first son. He already has two daughters with his wife, Cassidy , but Dierks is concerned the boy will be a little daredevil like he was as a kid.
Dierks tweeted, "Fairly freaked out about having a boy. I grew up loving fireworks, matches, pellet guns, gasoline…very worried!"
Dierks also got little misty during the chat talking about the end of his yearlong tour with Miranda Lambert . They'll wrap things up with an October 19 show in Salt Lake City, UT.
Says Dierks, "I just love miranda and i'll be sad when the tour is over. Late night hangouts listening to 90's country!"
For a full list of tour dates, go to Dierks.com . Dierks has a brand-new single, "I Hold On," now available at iTunes. It will be included on his forthcoming studio album, Riser .
Copyright 2013 ABC News Radio