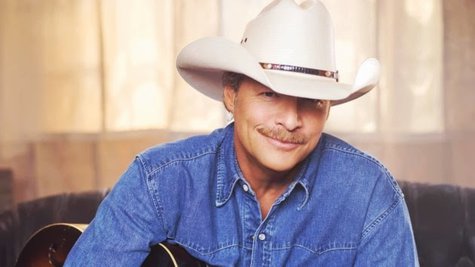 Alan Jackson 's daughter, 20-year-old Alexandra Jackson , was arrested after allegedly threatening a Nashville police officer at a traffic stop early Wednesday morning. According to ABC affiliate WKRN , Jackson was the passenger in a Range Rover pulled over for speeding and tailgating. Officers say she appeared to have been highly intoxicated and got out of the car as officers questioned the driver.
Jackson allegedly began making demands and refused to get back in the car. Her anger reportedly escalated as she struck an officer in the chest and resisted arrest. After her arrest, Jackson apparently made several comments to the arresting officer that "her father would do anything she wanted him to do." She stopped that line of comments when officers warned her about bribery.
Jackson was charged with assault, underage drinking and resisting arrest. She was released on $35,000 bond and is due in court September 23.
Alexandra Jackson was spotted at her father's concert at Nashville's Station Inn Tuesday night, though it's not clear if she was drinking at the show. Alan Jackson's oldest daughter, Mattie Jackson , was arrested and charged with DUI in August 2012.
Copyright 2013 ABC News Radio