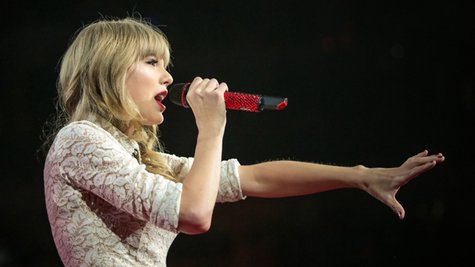 Taylor Swift's RED tour has arrived at the Staples Center in Los Angeles for four sold-out shows. When the fourth one is finished on Saturday, she'll have set a new all-time record at the venue.
The Los Angeles Times reports that come Saturday, Taylor will be the solo artist who's logged the most sold-out shows at the Staples Center, with a career total of 11. That's more than Madonna or Justin Timberlake , both of whom have had seven sold-out shows at the arena, and more than Britney Spears, who's had eight.
It's important to note that Taylor's record is for a solo artist only. She's not the all-time leader at the venue; she's tied with the Latin pop group Mana , which has also had 11 sellouts.
After L.A., the RED tour will roll on through the U.S., wrapping up in Taylor's Nashville hometown in September. In November, she'll head to Australia for more shows.
Copyright 2013 ABC News Radio